Seaport of Stade
Geographical latitude 53 ° 39 'N
Geographical length 9 ° 31 'E
Main cargo handled bauxite, alumina, aluminum hydroxide,
Liquid chemicals and gas,
General cargo
Please be advised depending on vessels size, towage for different terminals at Stade is compulsory. Further there are specific regulations for entering and leaving the northern port area for vessels with more than 95 m length. Please feel free to contact our agency department for more accurate information.
Southern Harbour
DOW Chemical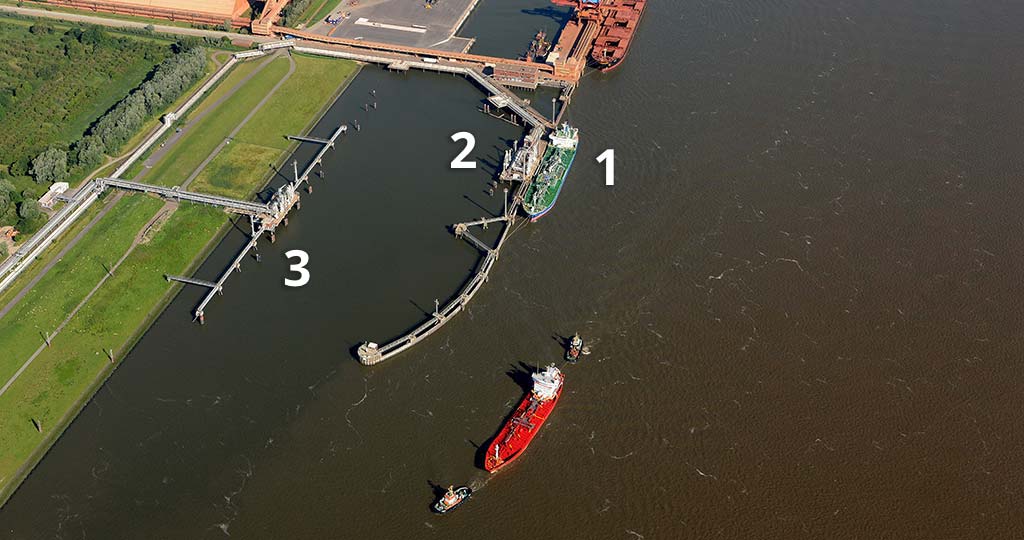 Maximum vessel size
Length over all x Beam
270 m Beam – no restrictions
155 m x 33 m
200 m x 33 m
Maximum draft

13,50 m
9,00 m
9,00 m
Northern Harbour
Aluminium Oxide Stade (AOS) | Hafenbetriebsgesellschaft mbH (HBG) | BUSS Terminal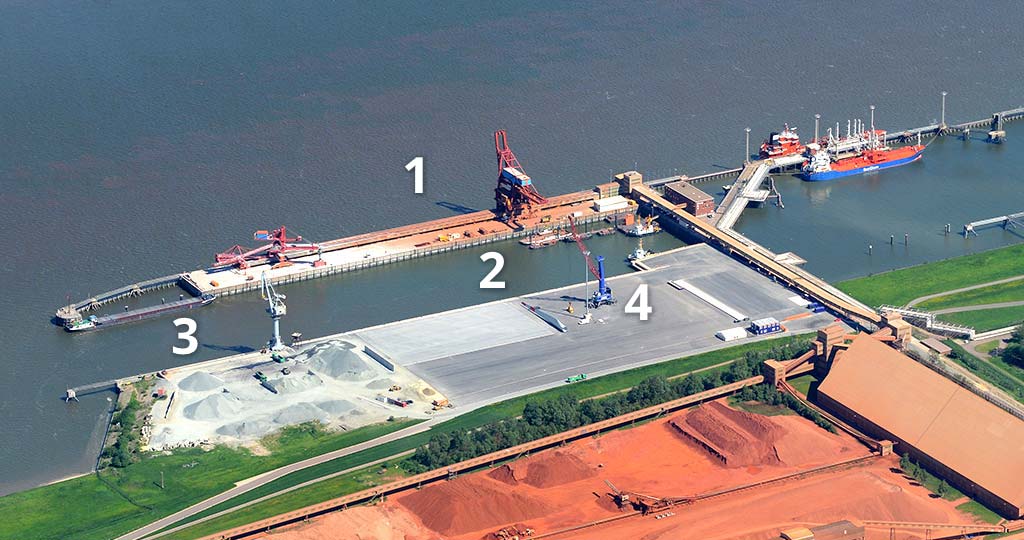 Maximum vessel size
Length over all x Beam
260 m x 32 m
200 m x 32 m
200 m x 32 m
200 m x 32 m
Maximum draft

13,50 m
6,50 m
9,50 m
9,50 m